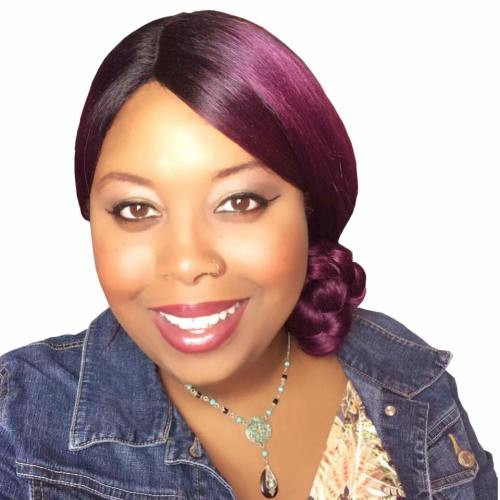 Hi there, I'm Torrie Pattillo.
I am not a big fan of formality, but since the world of entrepreneurship thrives on it: my OFFICIAL "job title" is Intuitive Business Strategist.
I believe women who are Entrepreneurs, Activists, Creatives and Conscious Leaders will play a crucial role in creating a world of social equality in one generation. I believe this will happen through the use of technology, embracing our personal "calling", telling our stories, building communities, aligning with our soul's purpose and refusing to do business as usual by being focused on a mission.
My ultimate vision is to positively impact the lives of 1 billion people through my work, activism, content contributions and financial resources.
As a personal brand soulfully centered in intersectional equality + feminism, my mission is to go hard in extinguishing the hurtful ideologies, patriarchal mindset, outdated structures, old paradigms, deceptive practices, marginalization, systemic oppression and social constructs that hold women back from fulfilling their highest potential. Through that mission I aim to help millions of women reclaim their personal power through the "Trinity Of Conscious Entrepreneurship™.

---
I'm what you would call a practitioner of the non-binary arts (Also known as an Alchemist):
⭐️an entrepreneur AND lightworker
⭐️a spiritually guided leader AND business savvy AF
⭐️I embrace soul AND strategy
⭐️I do my work on earth AND have priorities in other dimensions
⭐️consciousness AND shadow work occupy my day
⭐️earning good profit AND aligning with my purpose, calling and mission are built into my business plan
⭐️healing myself AND holding space for others to heal is my priority
⭐️playfulness + fun AND getting shit done
⭐️keeping a soft, open heart AND telling people to fuck off when necessary
⭐️honoring introspection AND proudly engaging in outward expression
⭐️being wildly creative AND mindfully logical
⭐️I love ancient wisdom + practices AND I'm obsessed with technology and innovation
⭐️I'm equally obsessed with history AND today's pop culture
⭐️The women I serve are my clients + students AND sisters + friends + collaborative partners
⭐️I'm a marketing nerd and business enthusiast AND I haaaate most of the current teachings and practices, so I'm determined to revolutionize the entrepreneurial world
I'm building a socially conscious empire that will leave a legacy and I'm here to teach other women how to do the same.

---
I'm not simply building a business, I'm creating The Soulful Innovators Movement™. You're invited to join the sisterhood.
We are a community of women entrepreneurs who:
Make soul alignment, soulful innovation, social change and holistically calling in the tribes we're meant to serve our priority


Are visionaries, misfits, rebels, non-conformists, revolutionary creatives, unorthodox leaders and risk-takers who hate the status quo and are fed up with being bound by other people's rules


Are on the path of self-healing, self-discovery and are committed to personal, spiritual and business growth


Are abstract, imaginative, big-picture thinkers and turned on by possibilities and ideas


Want to make a difference whether that's changing the world, changing the way we do things or changing how we see things


Want to be soul-guided, purpose-led, calling-inspired, mission-fueled and intuitive in all ways. We're sick of other people's opinions and are ready to do everything on our own damn terms


Are action-takers and implementers when inspired and something resonates
---
At the most fundamental level, in my work I blend spirituality, soul alignment practices and marketing strategies to help entrepreneurs attract the right audience, create a socially conscious brand, and build a profitable business they love.

I teach the soul-level requirements of business, how to ignite innovation in a crowded market place and how to make your personal story your greatest and most profitable asset.
My personal philosophy, and the lifeblood of my brand: The Trinity Of Conscious Entrepreneurship™ is at the intersection of:
* The Soul of Your Business
* The Soul of Those You Serve (Tribe/Community/Audience/Readers/Clients)
PART 1: SOUL ALIGNMENT: Becoming the most authentic + unapologetic version of yourself, identifying your purpose, calling and mission and getting clear on what will bring you joy and ease in life and business. Establishing a vision, and staying 100% committed to fulfilling it.
PART TWO: SOULFUL INNOVATION: Disrupting current paradigms to create something entirely new by following your unique calling. This is about women entrepreneurs eradicating competition and using their business to heal, transform or elevate others in a way that only THEY can. Modern Day Priestessing.


PART THREE: HOLISTIC TRIBE ATTRACTION: Using the spiritual wisdom of mystics for tribe building, branding, marketing, creating content, monetizing, leadership and creating a passion-fueled business.
---
I'm passionate about this work because until age 30, I spent my life running really fast in the WRONG direction:
A toxic relationship that I stayed in for 12 years. I even married her

Friendships with people who tried to make me feel like something was wrong with ME for being different and not conforming

Dogmatic and cult-like religion that I didn't resonate with at all

10 years in a soul-sucking career in the financial industry as a sales and marketing consultant. Despite hating it…I was exceptionally good at what I did…making it hard to leave

Returning to college at age 25 to major in Political Science and Philosophy with the intention to pursue a career I had ZERO passion in (Luckily I dropped out)

Starting the wrong business while working my 9-5, and trying to follow all the formulas, blueprints and tactics of the "gurus"

Not knowing how to align with things that brought me joy…I numbed out with one addition to the next: alcohol, MDMA pills, food, shopping, being a work-a-holic, you name it, anxiety medication

Rather than turning inward, I played Iyanla Vanzant and kept trying to fix my life. Over the past 6 years, I've literally spent 6 figures on coaches, programs, online courses, books and attending events trying to become the best version of myself. And realized…the answers were within me all along
Once I discovered how to align with my soul, how to create a fulfilling spiritual practice and how to build the right business….I couldn't shut up about it. I launched into a full on campaign to teach everything I know. I am TERRIBLE at a lot of things. A whole hell of a lot. But I know where I shine…

Since starting my business 3 1/2 years ago, I've privately consulted and coached over 300 women entrepreneurs in 8 countries from a myriad of industries, run workshops on building mission-driven businesses, have led several group coaching and paid mastermind programs, and created my signature online course: The Conscious Business Blueprint

™

.


🐬CONSCIOUS & HOLISTIC ENTREPRENEURSHIP (How I was able to coach/consult over 300 women entrepreneurs all over the world, fill 3 paid mastermind groups and create an online course by IGNORING every single "business as usual" blueprint for branding, marketing, content creation & monetizing and what I did instead).
🐬WHY SOUL ALIGNMENT IS THE NEW PARADIGM OF ENTREPRENEURSHIP AND THE GREATEST BUSINESS STRATEGY (How the very fabric of business is changing and what the market is looking for instead. Becoming the most authentic version of yourself. Defining and reconnecting to our soul's purpose, honoring our calling and creating a solid vision and mission to build the RIGHT empire).
🐬DEFINING, ATTRACTING, NURTURING AND GROWING YOUR TRUE TRIBE (How I accidentally discovered my "soul tribe audience" which led to easily attracting "soul mate clients", supporters and collaborators. Making your brand an ongoing love letter and sacred invitation that inspires people to join whatever you do).
🐬HOW TO FIND UNMISTAKEABLE CLARITY IN YOUR EXPERTISE AND BUSINESS (The things I shifted to: identify my best business model, create endless content ideas and shed the things that were holding me back from upleveling).
🐬SOULFUL INNOVATION & CONSCIOUS DISRUPTION (How I made my competition irrelevant, created revolutionary impact for entrepreneurs and became an unorthodox leader who can't be ignored. The execution of the "Chocolate Covered Vegetable Innovation Theory™. Disrupting the current paradigms to create something entirely new that allows our business to be the vehicle for healing, transforming and elevating humanity."
🐬SOUL-LEVEL MARKETING (how I use my personal journey, my nature as a spiritual seeker + mystic, emotional intelligence and human desire as a replacement for outdated, sleazy and uncomfortable marketing strategies. How to use the soulful, empathic and Divine Feminine approach to sell with ease and integrity. How to eliminate all fears to selling and launching. Tribe building, branding, marketing, creating content, monetizing, leadership and creating a passion-fueled business from a soul-level).
🐬HOW TO FIND A GREAT MENTOR (How I encountered physical and non-physical mentors to help me become a better person, leader and entrepreneur).
🐬CONSCIOUS + INTERSECTIONAL LEADERSHIP (How to use your platforms for social good, activism, political conversation and honoring your core values without hurting your business).
🐬MYSTIC ATTUNEMENT: Using the soulful wisdom of ancient mystics and healers instead to be your own guru, create things that change the world and stay in alignment with your own path. Why intuition is your number one business tool that should be used daily).
I work with 3 types of women entrepreneurs:
1. Women who are aspiring wisdom-based entrepreneurs (healers, coaches, strategists, consultants, authors and speakers) who took the leap to entrepreneurship because they want to make a difference in the world and create a sovereign life. HOWEVER...despite all their efforts, business courses and investments... they don't have clarity in: their message/story, who they serve, what they should monetize, the type of content they should create, how to attract their soulmate tribe and they absolutely HAAATE selling, marketing and feel like what they offer isn't unique enough so they haven't fully launched.
2. Women entrepreneurs who are going ok because DO have clarity in their message/brand/story, already created offerings, know who they want to serve, have a following and they're happily marketing but are totally burning out or getting bored in their work and can't figure out why.
3. Women entrepreneurs who are already very successful earning money have a huge tribe and look like they have it all together on the outside…but want to use their business for a higher purpose and know their personal story is the key, but they aren't entirely sure how to best leverage it.
If you see yourself reflected in anything I've said….welcome home to the movement, sister. My house warming gift to you is my FREE: How To Embody Your Soul's Purpose 10 day mini course. Enroll for FREE here.
---
MY FAVORITE THINGS AND MY QUIRKY PERSONALITY IS THE CORE OF MY BRAND:
Expect to see me talk a LOT about:
🐬ALL THINGS MERMAID. And yes, that includes the color turquoise/teal. Of course, that includes being utterly addicted to being at the beach and living by the moon cycles. And yes…I'm a grown ass millennial who absolutely believes she's a mermaid. Ha!
🐬METAPHYSICAL, SPIRITUAL, MYSTICAL AND INTUITIVE ARTS. All things soul-centered, non-dogmatic and requiring acts of consciousness. Hindu, Buddhist, Taoist, Shamanism and Animism philosophy aligns with my personal beliefs, habits and practices. I absolutely LOOOVE Crystals. Spiritual rituals are a huge part of my life. Nature is my church.
🐬STATIONARY: notebooks, journals, pens, sticky notes, planners: ALL of it. Writing, creating, planning and visioning is my favorite thing ever.
🐬BEING A FOODIE: I'm a Pescatarian (a vegetarian who occasionally eats seafood). I eat 50% vegan, 40% vegetarian and 10% seafood. I'm a "plant-passionate", holistic enthusiast so I love to encourage using food as medicine. But I'm also unapologetic about the fact that I'm a sugar addict, and eat junk food too.
🐬ANIMALS. All of them. Pure love. My faves? Dogs, leopards, owls & lions (I'm a Leo haha).
🐬NETFLIX/HULU/AMAZON PRIME VIDEO/ VERIZON FiOS: Documentaries, Apocalyptic & dystopian fantasy movies, Murder/Mystery + Crime shows. Coming of age movies. Unique or unconventional family-themed shows, Fantasy & Harry Potter-type movies & shows. Shows that feature real life pop culture such as music and politics are my JAM. Anything mystical and ethereal.
🐬MUSIC. Pretty much ALL of it. Spotify is my best friend.
My favorites…in order (Spotify playlists included):
🐬SOCIAL MEDIA. I absolutely LOVE connecting with people, sharing what's going on in the world and dropping nuggets of wisdom. You can find me here:
Facebook Community Page This is where I share daily tips, insights and random happenings.
Twitter This is my FAVORITE way for people to ask me questions. Feel free to Tweet me.
Instagram This is where I host free giveaways, share short clips of insights and get to play with creativity