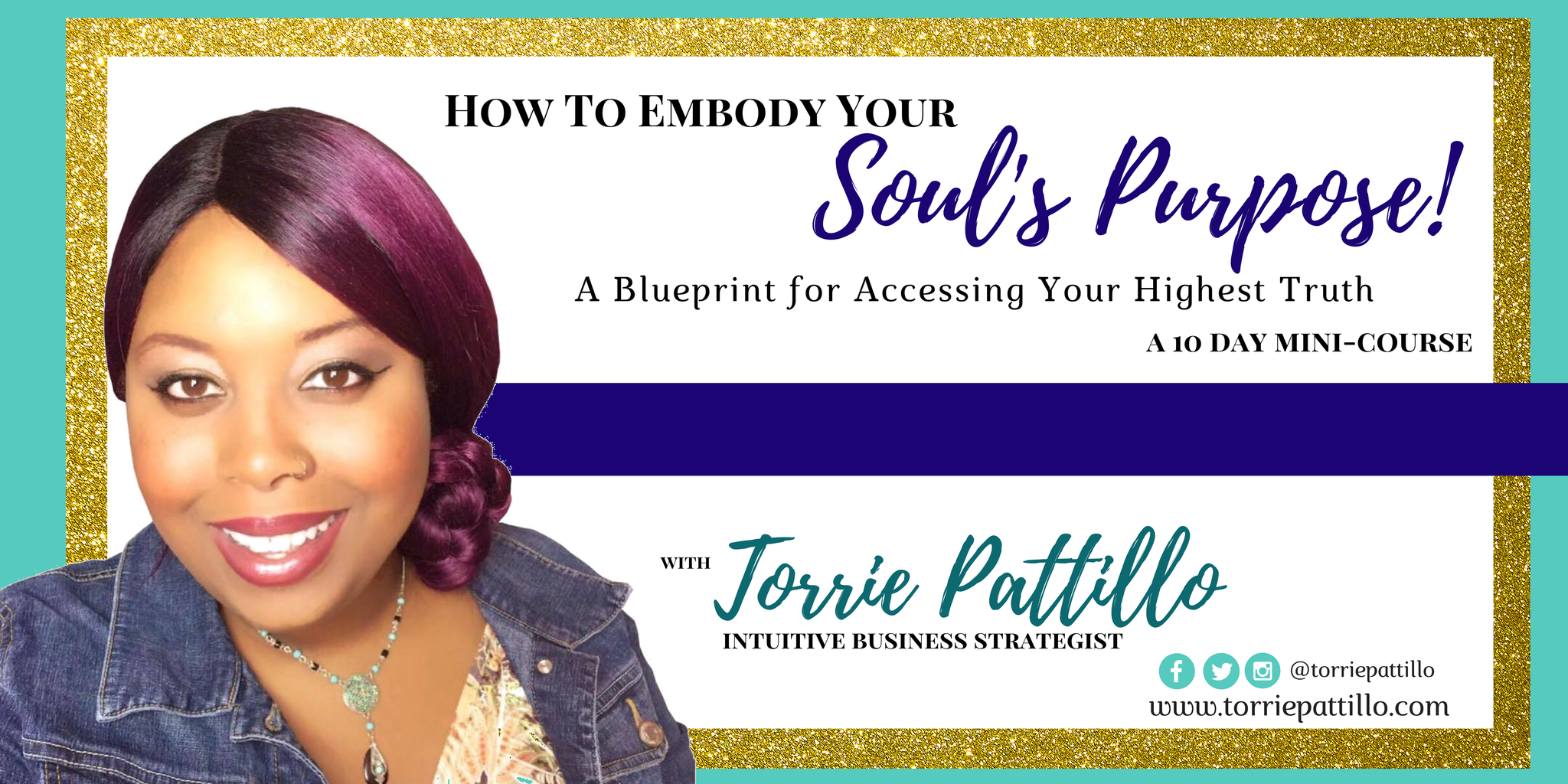 Soul alignment is the new paradigm of entrepreneurship and the key to conscious business strategy
.
In fact, it was the ONLY intended life path for every human being, regardless of their career path. Unfortunately, inherited beliefs, social constructs and hurtful ideologies confused humanity, and took us further away from being able to hear our OWN internal voice. Our SOUL'S voice.
However....there's good news! The first step in reclaiming that connection and becoming soul-aligned is simply embodying your Soul's Purpose. I'm here to guide you to that place.

I created this FREE online course (which in the near future will be priced at $197) to help entrepreneurs like YOU take the quantum leap to being in alignment with your heart and soul.

Knowing your purpose is the foundation for total clarity, ease, joy and flow in life AND business.


In 10 days you'll discover how to earn money, build a business, attract opportunities and gain influence from a SOUL level.

---
Want to learn more about WHO I am, WHY I'm passionate about this FREE program, WHO I think will change the world and WHO this program is for specifically? Visit: www.TorriePattillo.com